Squishy Robotics, a spin-off of BEST Lab research, was selected as one of 10 finalists for the University of California 2021 Startup Innovation Challenge, held in partnership with Extreme Tech Challenge (XTC), the world's largest tech-for-good startup competition. The chosen finalists are comprised of companies with game-changing ideas for fighting climate change, feeding the world, curing diseases and saving the day with robots that can be airdropped into disaster zones. More at UC Newsroom, Dec. 17, 2020.
Squishy Robotics: A bouncy lifesaver for first responders
Co-Founder, CEO and CTO: UC Berkeley mechanical engineering professor Alice Agogino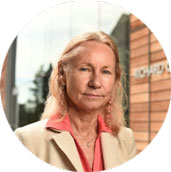 Squishy robots sound like a lot of fun — and in fact, these bouncy bots were inspired by a baby toy known as Skwish. Yet these little robots are built for business. They are squishy enough to survive being airdropped by drones into disaster zones. Equipped with visual, audio, chemical, biological, radiological and GPS sensors, they can quickly can send back vital information to human first responders and assist in the early rescue of victims.